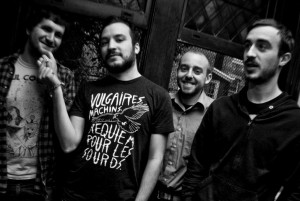 Philadelphia, PA's the Menzingers have signed to Epitaph Records. Plans have not yet been announced for a follow up on 2010's critically acclaimed Chamberlain Waits, but we'll keep you updated as details surrounding the group's Epitaph debut become known. Label founder Brett Gurewitz had this to say about the band:
"These guys play the kind of pure punk rock that I grew up with. They are seriously talented songwriters and I'm happy to welcome them to the Epitaph family. I think the band is a great fit here."
The Menzingers recently unveiled a new song entitled "Irish Goodbyes" via HearNebraska.org.