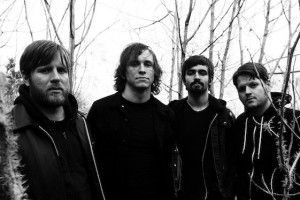 SPIN is streaming a new track from Against Me! from their latest 7-inch for Sabot Russian Spies / Occult Enemies, which will officially be released June 14, 2011. The two songs were recorded at the now-closed Smart Studios in Madison, WI and are the first the band tracked with new drummer Jay Weinberg. Check out "Russian Spies" here.
Frontman Tom Gabel also recently stopped by Time Out New York for a quick acoustic performance of "Because of the Shame" off the album White Crosses. You can watch the video here. They're currently on tour with Screaming Females and Lemuria.
Against Me! recently announced the formation of their own label, Total Treble Music.