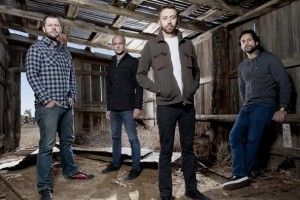 Rise Against are premiering their new video for "Make it Stop (September's Children)." The video was produced in collaboration with the It Gets Better Project and aims to bring attention to the issue of bullying. Frontman Tim McIlrath talked about that:

A number of events were the catalyst for the creation of Make It Stop, everything from the suicides in September 2010, to our own fans voicing their fears and insecurities from time to time. I decided to create the song as a response, and when I discovered the It Gets Better campaign and [It Gets Better Project co-founder] Dan Savage's commitment to such an important and concise message, I was moved. I immediately felt that if our song is the road, then the It Gets Better campaign is the destination. I hope the synergy between the two can reach people and make a difference.
Award-winning director Marc Klasfeld directed the "Make It Stop" music video in Chicago at Tim McIlrath's high school.
Check out the video here and lend your support to the It Gets Better campaign by pledging your support.