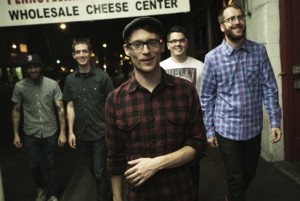 Polar Bear Club has posted a new song from their forthcoming record. You can check out "Screams in Caves" here. The record is titled Clash Battle Guilt Pride and is due out September 13.
Additionally, Bridge Nine has announced a teaser 7" called The View. The Life, which will contain two tracks from Clash Battle Guilt Pride and one exclusive song, "Close Knit". It's due out August 9.
The band recently unveiled a headlining tour for the fall with Fireworks and Balance and Composure in tow.