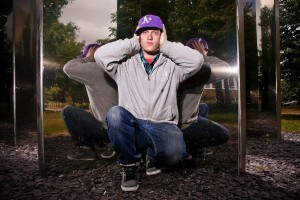 MC Lars will be releasing his next album, titled Lars Attacks, on September 6, 2011. The record is the follow up to This Gigantic Robot Kills which was released in 2009.
The album was written and recorded in Brooklyn, NY. It was co-produced by MC Lars, Mike Sapone (Brand New, Taking Back Sunday), Chris Bittner (Coheed And Cambria, Weerd Science), K. Flay, Joe Oliger and mixed by Mike Sapone and Chris Bittner with help from Lars. Collaborations include KRS-One, Sage Francis, Weerd Science, Mac Lethal, and John Reuben.
The first video from the album can be found here.