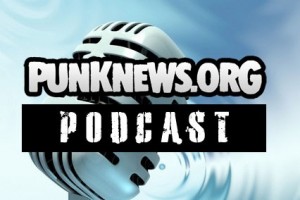 This week on the Punknews Podcast host Adam White is joined by Rich Verducci and Justin August to discuss Latterman's return, the new album from Dan Vapid and the Cheats, the return of Screeching Weasel, the pulled Dead Kennedys cover and more.
We also feature music from Scrambled Porn, Career Suicide, and the Steve Adamyk Band.
You can click Read More to stream and/or download the big show, or subscribe via RSS or iTunes. You can always send us your feedback in the comments section or via e-mail. Past shows are available right here.