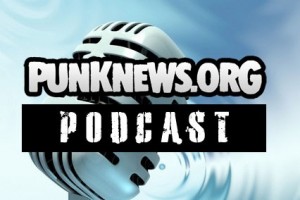 Get ready sports fans! This week on the Punknews Podcast host Adam White is joined by Bryne Yancey and Kira Wisniewski to discuss The Clash's "London Calling" as a 2012 Olympic song and the Weakerthans' John K. Samson vs the Winnipeg Jets logo. We top it all off with another rousing edition of "stupid things Morrissey's said." Fun! .
We also feature music from Old Flings and the Flatliners' Chris Creswell.
You can click Read More to stream and/or download the big show, or subscribe via RSS or iTunes. You can always send us your feedback in the comments section or via e-mail. Past shows are available right here.