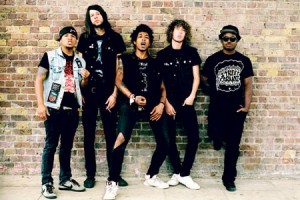 Cerebral Ballzy have released the final entry in the Adult Swim Singles Series. Their contribution, "On the Run" comes from their recently released debut full length, Cerebral Ballzy. Like with previous entries in the series, the song comes with an exclusive video, in this case a homage to 80's skateboarding videos - featuring skateboard pros such as: Christian Hosoi, Lance Mountain, Mike McGill, and Steve Alba.
However, while two of the Gleaming the Cube skateboarders appear in the video, the completely pointless metal skateboard from the movie does not. What was with that anyway? Just thought you ought to know.
Check out the song and video here.