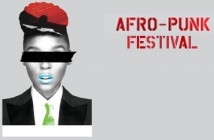 Afro-Punk Festival has been cancelled due to the impending arrival of Hurricane Irene to the East Coast and the New York City area specifically. It should be noted that city officials did not single out the event, but have rescinded all event permits for Saturday, August 27th and Sunday, August 28th. Organizers made this statement:

Afro-punk Family, though we have tried everything in our power to maintain the dates of the Afro-punk festival this weekend despite the expected hurricane, after numerous meetings with the city, parks department, our sponsors and countless others, we are unable to move forward with the festival this weekend. The expected inclimate weather poses a great safety risk for all participating/attending, and subsequently we have been instructed to cancel the outdoor festival. Our ENTIRE team has been working tirelessly around the clock, meeting with authorities, partners and sponsors to avoid cancelation. Thank you and we will get back to you with our plans to reschedule.
The annual event celebrates the thousands of multi-cultural people who identify with the indie/rock/punk/hardcore scene and was slated to include acts like Beastie Boys-collaborator Santigold, Gym Class Heroes, Fishbone, Cerebral Ballzy, Cee Lo Green, Das Racist and many others.