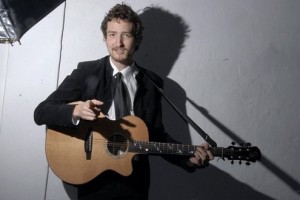 While backstage at Reading, Frank Turner discussed plans for a hardcore side project to debut in 2012. NME has the report:
"I have a concrete plan when I get some time off next year to do a hardcore band again, I'm talking to some people about it, it's coming together. It'll be a side project, because I'm doing what I want to do now, but I grew up playing heavy music and I want to play it again. Expect that some time next year."
Turner also talked about the project on twitter:
"For those asking, plans to do a hardcore band next year are real, but it's a side project type thing. Won't interrupt what I'm doing now … HC band is nothing to do with Million Dead, sorry, that's a closed book. This will be much, much heavier."
Turner fronted UK-based hardcore outfit Million Dead before breaking through as a solo artist; he released England Keep My Bones earlier this year.