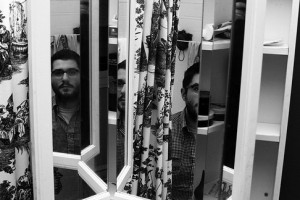 Into It. Over It.'s Evan Weiss recently performed two songs for a session with Moon & Back. Weiss' performance included "Augusta, GA" from 2011's Twelve Towns as well as his cover of Iron Chic's "Bustin' (Makes Me Feel Good)".
Once you've checked out Into It. Over It.'s Moon & Black session you can head over to Coffee Mug Records and listen to "The Bullied Becomes the Bully" from the Snug 7-inch.
Into It. Over It. is currently on tour in the UK and Ireland with Koji and will be releasing the full-length Proper September 27 on No Sleep Records.