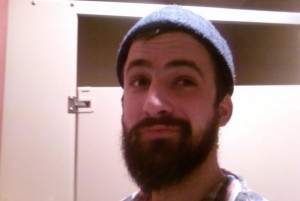 The Lawrence Arms' uproarious bassist, Brendan Kelly, is currently in the process of recording a solo album. He has been tracking his progress through his blog and his twitter. Recently he announced that he has finished recording four brand new songs:
"4 songs TOTALLY done. Add that to the 4 that are already done and we're 2/3 of the way there. sorry, folks with expectations. gettin weird"
He even goes on to mention a possible release date for November 8:
"november 8 is the projected, but we'll have to see how fast the nerds who turn the knobs work. Gotta go sing…."
Brendan Kelly released the split, Wasted Potential, with Smoke or Fire's Joe McMahon in 2010.