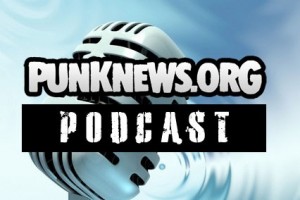 This week on the Punknews Podcast, Bryne Yancey, Rich Verducci and Adam White delve into the Matt Canino interview, what it means and why it matters. We also discuss The Fest 10 schedule, agonize over conflicts, give venue and line tips and so on. Plus, bits on Misfits, The Offspring, Mike Park and more.
We also feature new music from Luther and Empty Lungs.
You can click Read More to stream and/or download the big show, or subscribe via RSS or iTunes. You can always send us your feedback in the comments section or via e-mail. Past shows are available right here. You'll also notice that we've changed our streaming apparatus; you wanted a pause button, you got a pause button.