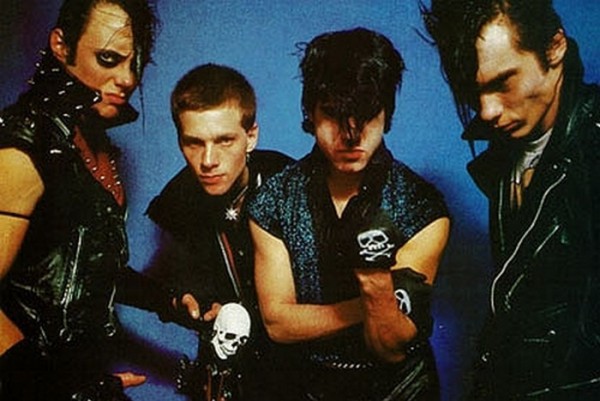 The Misfits are a horror–themed punk rock band formed in 1977 in Lodi, New Jersey and originally led by singer Glenn Danzig (born Glenn Anzalone).

Glenn Danzig was very interested in Marilyn Monroe, and took the band''s name from The Misfits, Monroe''s last film. The band''s early lyrical and graphical focus was on retro (1930s–''50s) science fiction, horror films, and B–movies.

The early Misfits were often quite melodic, featuring Danzig''s versatile singing, which had a style rooted in Italian tenors such as Mario Lanza and in 1950s doo wop. Early Misfits songs tended to have catchy, sing–along choruses backed by Danzig''s distorted keyboard accompaniments. The band began as a largely untrained ensemble. The song "Last Caress" (a very rare track for years) is now commonly regarded as the epitome of an early–Misfits song, with blaring instruments and Danzig''s melodic vocals finding a medium between Frank Sinatra and the Sex Pistols.

By the original band''s last album, Earth A.D., they had become a hardcore punk band, with Danzig''s standout vocal tone floating over a torrent of thrashing guitar, bass, and drums.