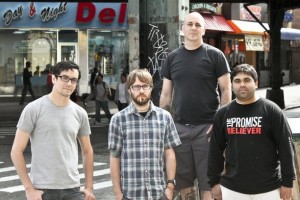 Torchbearer, which includes members of Ensign, Nora and Mother Night have posted a stream of their full length debut The Dirty Swagger, due out October via All Ears Music.
The band describes their sound as "an alchemy of hardcore, noise-rock, sludge and metal while giving a tip of the hat to pioneers like Deadguy, Kiss it Goodbye, Burnt by the Sun, Converge, and latter-day Unbroken." They previous released The Worst Is Yet to Come… [7 inch] in 2009.
Find the stream here.