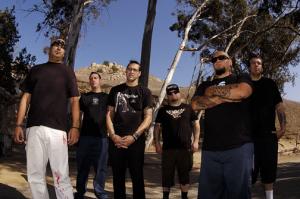 Longtime So Cal ska-core band Voodoo Glow Skulls are streaming two new songs on their Reverbnation page. The songs are titled "Police Knocking On My Door" and "My Girlfriend Is A Chola."
The band said on their Facebook page: Ok, so we've posted up [2] new songs. They could be rough mixes or could be finished, we haven't decided but there you have a little sample of what's to come hopefully in the not so distant future…. Thanks for listening homies!
Voodoos Glow Skull's last proper release was 2007's Southern California Street Music.
Listen to the new songs here.