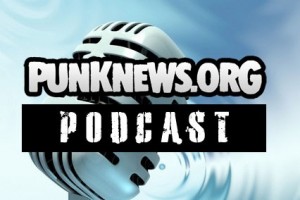 This week on the Punknews Podcast, Adam White, Rich Verducci and Jesse Raub tackle the return of Screeching Weasel, the Lifetime / Kid Dynamite Fest swap, Fest food and more. How many times can Jesse mention Fleetwood Mac in an hour? You have to tune in to find out.
Additionally, we feature music from Kill Lincoln, Autarkeia and Pulley.
You can click Read More to stream and/or download the show, or subscribe via RSS or iTunes. You can always send us your feedback in the comments section or via e-mail.