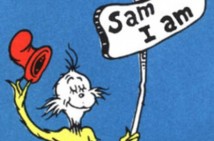 Death to False Hope Records has posted a stream of their newly released tribute to Samiam. The record is titled 'While You Were Waiting: a Tribute to Samiam and features contributions from Black Sails Westen Shores, Cutman, Paper Arms, Let Me Run, Great Cynics, Bearings, Assassinate the Scientist, Donots, Nightlights, Gunner's Daughter, The Anchor, The Core and Crankupmadonna.
The compilation sells for a suggested donation (minimum) of $5 with 100% of donations going to the Gulf Restoration Network.
Find the stream here.