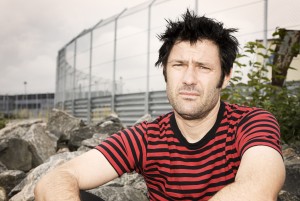 Lagwagon frontman Joey Cape recently sat down for an interview with Count Your Bruises, where he talks about the future of Lagwagon:
Yeah, I know, but it is okay. I understand that people ask this question. I don´t know. Like never. Maybe never. Or January. No, next year we are going to tour a lot. We are touring with NOFX in January which will be cool. And maybe we will start working on new music but I don´t know. There are no plans.
He also discusses his latest project, Scorpios, his relationship with punk rock, his family, and more. Cape's most recent solo release was Bridge in 2008.