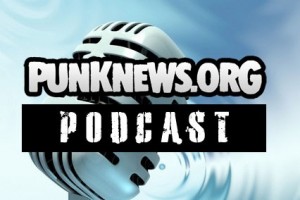 This week on the Punknews Podcast, Chris Mora, Adam White, and Kira Wisniewski chat about the bewildering resurgence of cassette tapes, the future of Lagwagon and the Descendents and Ian MacKaye's social media opinions.
Additionally, we feature music from Sick Of It All, Subatomic Sound System and Ghost Thrower.
You can click Read More to stream and/or download the show, or subscribe via RSS or iTunes. You can always send us your feedback in the comments section or via e-mail.