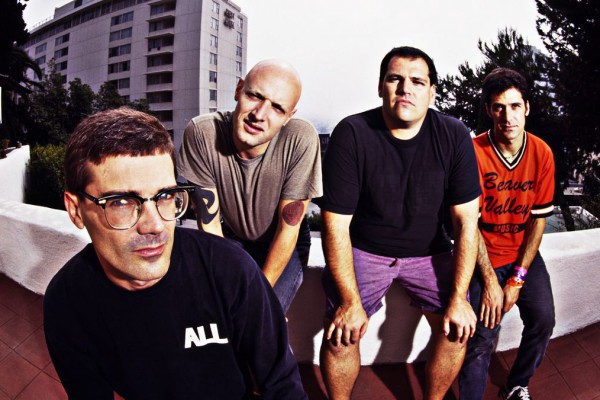 Descendents were formed in 1978 by guitarist Frank Navetta, bassist Tony Lombardo and drummer Bill Stevenson. Their first and only release with this lineup was "Ride the Wild"/"It's a Hectic World", a double A–side of melodic surf–pop.

In 1980 they enlisted Stevenson's old schoolfriend Milo Aukerman as a singer, and reappeared as a punk band, becoming a major player in the hardcore scene developing in Los Angeles at the time. Their first release with Aukerman, 1981's Fat EP, was a furious six–minute barrage of teen angst and goofball humour, featuring such songs as "My Dad Sucks" and the sixteen–second "I Like Food".

Their debut album the following year, Milo Goes to College, introduced an element of melody and sensitivity that set them apart from most other hardcore bands. They sung about being (and wanting to be) rejected ("I'm Not A Loser", "I Wanna Be A Bear", "Parents"), girls ("Hope", "Myage", "Marriage", "Kabuki Girl"), fishing ("Catalina"), and other subjects not normally discussed by their peers. The generally simpler song subject is perhaps a testament to the fact that the band cites The Beatles and The Cars as influences. Songwriting was shared among the band members, and Stevenson's songs in particular were to greatly influence the melodic punk–pop bands of the 1990s.

Milo Aukerman really was off to college, to embark on an education that would take him as far as a doctorate in biochemistry, while Bill Stevenson became for a while the drummer with fellow hardcore punks Black Flag.