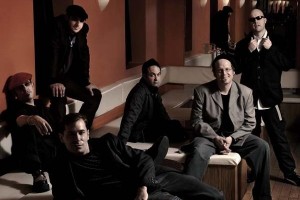 New York City ska band The Slackers, who will be featured in the upcoming documentary Brooklyn Rocksteady, have recently announced a new album of covers, as well as an already-funded Kickstarter campaign for the Whatevski Records' release.
Founded in 2009, Whatevski Records hopes to help the music scene in the following ways with the community's support of the project:

Put out more great records from bands from NYC and beyond.
Open a digital store where any ska, reggae, or soul band in the world can sell their music directly to the community. Think iTunes for reggae & ska plus a lot more friendly features.
Give our headlining bands better royalty payments, promotion, and support.
Put on a one-day festival in Brooklyn.
More information on the record, as well as the tracklisting, is available at the Kickstarter page. The band has also released a sample track, their cover of Jefferson Airplane's "Volunteers," which you can listen to here.
The Slackers last released The Great Rock-Steady Swindle in 2010.