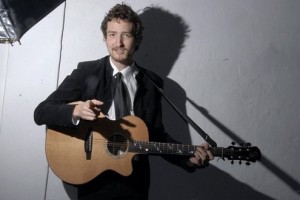 Touring with Social Distortion and The Dropkick Murphys, headlining Wembley Arena and winning awards, our old friend Frank Turner seems to be everywhere these days. And everywhere wouldn't be everywhere without a visit to Daytrotter where Frank dropped by to perform five songs and earn a lauding writeup:

He's written for himself this immeasurably rich biography that's no more his than it is a thousand men's, but it's one that takes a little from here and a little from there before there's no way to sift any of it out. It must have been how a man like Mark Twain felt toward the end of his life. It might have been how Billy The Kid or Buffalo Bill Cody felt as well. We could add Andy Kaufman and Muhammad Ali to the list as well - one deceased and the other still around.
Check out the set here.