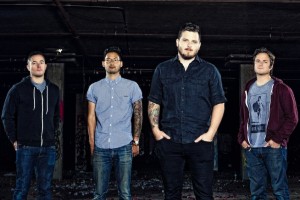 Don't call it a breakup or hiatus, but Thrice has announced that they will be "taking a break from being a full-time band." Frontman Dustin Kensrue posted a statement indicating that the band's forthcoming Spring tour would be the last for the foreseeable future:

I don't know what the future looks like for Thrice, or for any of us individually. I do know that I would love to make more music in the future with them, as well as play some shows or short tours, but for the time being, I need to step out of the role of full time touring/recording musician, and will do so after this tour. I will continue to make music in various capacities I'm sure, and continue in my work as a Worship Director at Mars Hill Church in Orange County.
Check out the full statement on the band's official website.