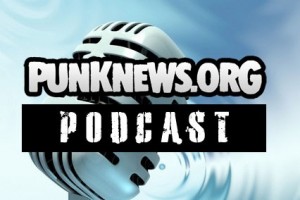 This week on the Punknews Podcast, Kira Wisniewski, Adam White and Rich Verducci discuss the latest Love Equals Death meth bust, The Promise Ring apparent return, bands like NOFX and Titus Andronicus playing Occupy protests, and the end of Thrice.
We also have music from Jack's Smirking Revenge and Off.
You can click Read More to stream and/or download the show, or subscribe via RSS or iTunes. You can always send us your feedback in the comments section or via e-mail.