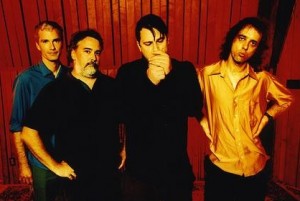 Beloved soul/punk outfit The Afghan Whigs have announced plans to reunite for the 2012 London edition of All Tomorrow's Parties.
The show will be the first performance from the Cincinnati, Ohio band in 13 years; the band having split up in 2001 after six albums including Gentlemen. The band reunited to record for a compilation in 2006 but did not perform live.
The event is being co-curated by Mogwai and will also include Slayer, The Melvins, Wolves in the Throne Room, Codeine, Mudhoney, Archers of Loaf and more.