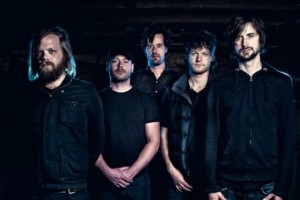 Caspian will begin recording their fourth album this January with producer Matt Bayles (Minus The Bear, Mastodon, Isis, The Sword). This album marks the first time that the Beverly, Massachusetts, instrumental band has worked with an outside producer. Guitarist Philip Jamieson commented on the partnership:

Much like with our past records, we have a very clear idea of what we want to accomplish with this album," said Caspian guitarist Philip Jamieson. "With this release, however, we are intentionally looking to explore more spontaneous approaches to production and reach out for ideas and sounds that feel new and vibrant. The material seems flexible enough to allow for that," he added, "and working with Matt makes a lot of sense for us. Not only do we greatly admire his work, but we know he will bring an objectivity to the proceedings that can create a new recording environment for the band that ultimately benefits the final product
The band released Tertia in 2009 on The Mylene Sheath.