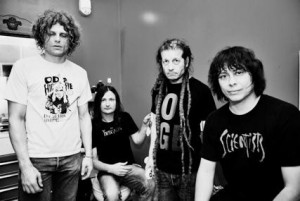 OFF!, the project from Black Flag and Circle Jerks' Keith Morris, have announced that they are working on a new album. The record is set to be released in spring 2012.
They also announced that they will be heading back to Europe in June starting with the Primavera Sound in Spain.
OFF! last released the Compared to What [7-inch] in 2011.