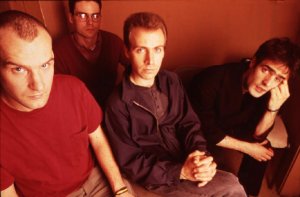 Right now on WAMU's Kojo Nnamdi Show Ian MacKaye is talking about the Fugazi live archive made available last month.
The WAMU show states:
For years, the D.C.-based band Fugazi took their local sound to stages around the world. Unbeknownst to many of their fans, the band recorded the vast majority of those concerts - hundreds of which are now available online as part of an ambitious archiving project. Kojo talks with Ian MacKaye, a founding member of Fugazi, about the online archive and the window it provides into our musical history.
You can tune in here.
Editor's Note: You can listen to a recording of the broadcast here.