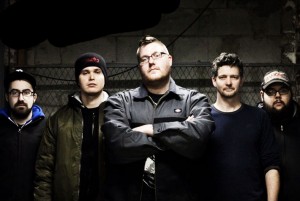 Boston hardcore band Refuse Resist are offering their cover of Cock Sparrer's "Watch Your Back" as a name-your-price download on their Bandcamp page. Singer Shawn Refuse said of the cover:

"We wanted to get something out there that has the most current lineup of the band. Me, Mike Barone, John Mehlman, Steve Risteen (from Slapshot) and Jamie Payette (from Yesterday's Heroes). We chose this song because, even though it was written forever ago, it is very relevant to what is going on in the world today. With the US still in places we shouldn't be, unemployment still rampant and a leader who is taking away rights rather than adding them"
You can download the song here.