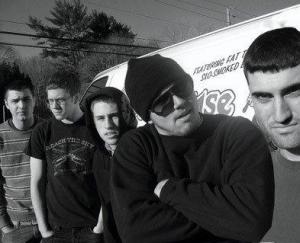 Deathwish Inc.'s The Carrier are the latest hardcore band to fall to the two album curse. The band is splitting up in March, and explained thusly:

It's with very mixed emotions that we announce that The Carrier will be breaking up this upcoming March. There are a lot of reasons that have led us to this decision, and it wasn't an easy one. But ultimately, we all share a mutual feeling that we're transitioning into different chapters in our lives--personally and musically. The overall mood of the band has changed profoundly since we first started, and frankly, we can't continue to put forth the passion that we once had. With that being said, we're getting older, it doesn't feel right to continue playing songs that we wrote in our mid-teens. And sadly, we're finding it increasingly difficult write new material. Thus, it only feels right that we come to an end.
The band last released Blind To What Is Right in 2011.