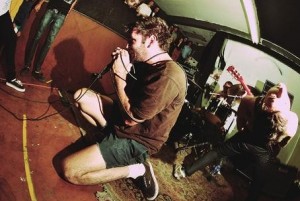 California's Ceremony will release their Matador Records debut, Zoo, on March 6th, 2012, the label announced. Also being released on that day will be the second single from the album, "Adult." The first single, Hysteria," is set to be released January 17, 2012. Additionally, the label teased a special NYC event, to be announced early next month.
The label has also posted the song "Hysteria" as a free download, which you can get here. You can read the full announcement, including pre-order information, here.
Zoo will be Ceremony's fourth full-length, following their acclaimed 2010 album, Rohnert Park.