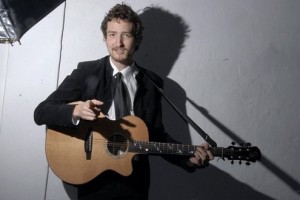 Less than 6 months after the release of his last album, it appears that Frank Turner has already begun working on a new one. On Friday the 20th of January he tweeted the following message:

'Long day of demoing. 15 new songs of varying quality down. Time for a curry and a pint.'
Based on this tweet alone it's a little unclear if these songs will be 'Frank Turner' songs or songs for his new hardcore project.
Turner's last album, England Keep My Bones was released in 2011 on Epitaph Records.