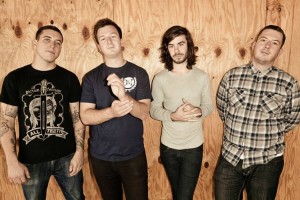 Make Do And Mend has announced that a new bassist has joined their ranks. The band's statement reads, simply:

"Make Do And Mend has a new bass guitarist. His name is Luke Schwartz and he is our best friend. He is the best thing to happen to this band in a long time, so please welcome him to the MDAM family with open arms."
As per the traveling festival's announcement last week, Make Do And Mend will be heading out on this summer's Warped Tour.