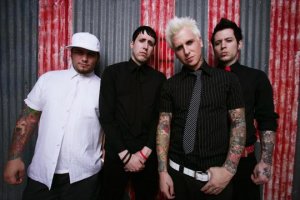 Mest frontman Tony Lovato posted on his Twitter account that the occasionally-reunited pop-punk rockers are going to release a new single in two weeks, on Valentine's Day (February 14th), called 'Almost'.
Tony also announced, in the same update, that Mest are planning to release a new album this spring. No further information has been revealed.
Mest's last studio album Photographs was released in 2005 on Warner Bros. Records. The band subsequently split in 2006.