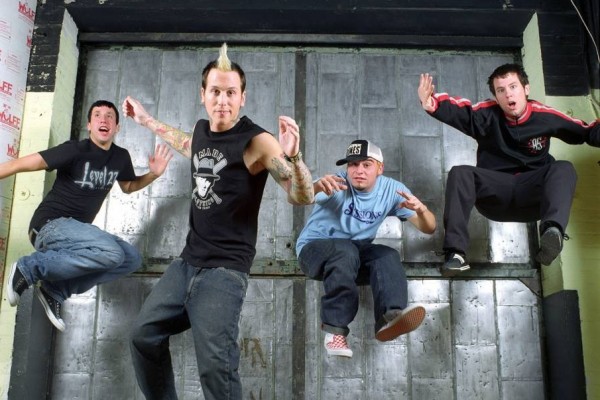 Cousins Matt Lovato and Tony Lovato formed the band together in October 1995. The band's last guitarist, Jeremiah Rangel, joined the band in 1998. Their previous guitarist was Steve Lovato, Tony Lovato's brother. Nick Gigler joined the band in 1997 and has been their drummer ever since.

In 1998, the band self–released Mo' Money, Mo' 40z. Their debut album on Maverick Records, Wasting Time, was released in July 2000 and Destination Unknown in 2001. They toured as an opening band for Goldfinger on July 20, 2002 in Las Vegas and then a few months later, released a DVD called The Show Must Go Off! in January 2003. Later that same year, the band released their self–titled album, which featured the single Jaded (These Years), featuring Benji Madden of Good Charlotte.

In 2005, a tour with Social Distortion was cut short when drummer Nick Gigler required surgery for carpal tunnel syndrome in his wrists which was affecting his drumming. The band's last album, Photographs, was released October 18, 2005.