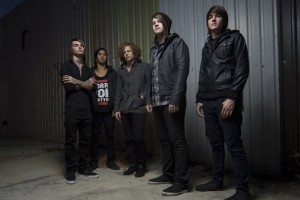 Attack Attack! are no longer part of Rise Records, according to drummer Andrew Wetzel in a recent interview with Property of Zack.
The band also has their follow-up to this year's This Means War underway, having written "like 22 more songs, 10 of which [they] tracked." There are no concrete plans for a release or another label, currently. Wetzel says: "We don't have another record label or anything lined up and probably not planning on going to another one. So it's like we've got this sitting around that we can do whatever the hell we want with whenever we want."
You can read the full interview here. Attack Attack! will be joining Escape the Fate on tour this spring.