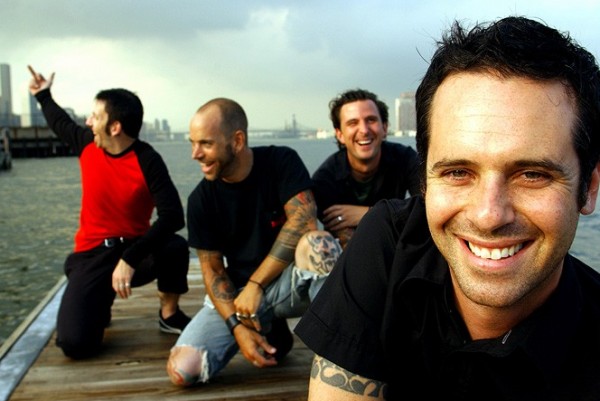 Bouncing Souls have announced details of their forthcoming album on their website today. The new record is due out June 12, 2012 and the band adds:

We are extremely proud that we are co-releasing this much-anticipated album with the very great people at Rise Records and our very own Chunksaah Records. It's always nice to meet and work with new people who rule, and rule they do. The good people of Rise Records even sent us a box of donuts from VooDoo Donut in Portland in the mail.
Comet marks the Souls' ninth full length and was produced by Bill Stevenson at the Blasting Room (Rise Against, Hot Water Music, Descendents) in Ft. Collins, CO. This will be the follow-up to 2010's Ghosts on the Boardwalk. The band is scheduled to appear at Pouzza Fest and Bamboozle in May.
Baptized
Fast Times
Static
Coin Toss Girl
Comet
We Love Fun
Infidel
DFA
In Sleep
Ship In A Bottle