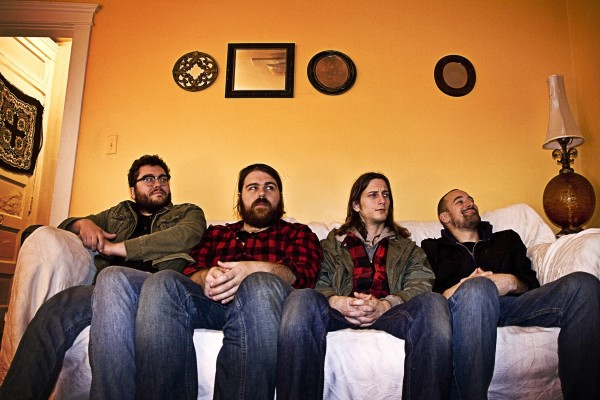 Self Defense Family (who we recently interviewed) will be releasing a new 7-inch as part of their annual Island Series. As the series implies, the album was recorded on an island, this time Mosfellsbær, Iceland with producer Birgir Jón "Biggi" Birgisson at Sigur Rós' studio. Deathwish Inc. said this about the EP, which will feature art from Jacob Bannon:

"Provocative" is one of the best words to use when describing Self Defense Family. […] In both songs that make up this release, discordant melodies expand and contract around lackadaisical percussion, while Kindlon emotes and laments with true passion. There's no question, Self Defense Family still wear their DC influence well, but now it's tattered and torn; it's taking on their own shape. Melodic and infectious, inspiring yet at the same time, uniquely depressing. These songs are soundtrack for the solemn grey area in all of our lives.
The band's last release was the I'm Going Through Some Shit [7-inch] in 2011.