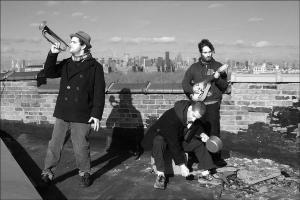 Philadelphia, PA gypsy-punk act Mischief Brew have recently completed recording sessions intended for two new singles, reports Dying Scene. German label Gunner Records will be putting the releases out.
In related Mischief Brew news, the Orphans, the band that would be the genesis of Mischief Brew and featured several Mischief Brew members, has announced a one off reunion show. The show is scheduled to take place at the First Unitarian Church in Philadelphia on June 23, and also includes acts Plow United, Spraynard, and Iron Chic.
Mischief Brew last released The Stone Operation. in 2011.