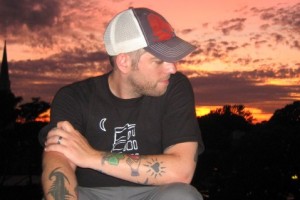 Kiss of Death has posted two songs from the upcoming Jeff Rowe/Mayflower split online. The split will contain a total of four songs, with each performer contributing a new track and a cover song from each other's previous material. It's scheduled for release on April 24th.
You can check out the tracks here.
Jeff Rowe is currently on the road, coming to a city near you on the west coast.
| Date | City | Venue |
| --- | --- | --- |
| April 15, 2012 | Tucson,AZ | Way Out West Fest |
| April 16, 2012 | Phoenix,AZ | Yucca Tap Room |
| April 17, 2012 | LA,CA | LaCita W/ Success! |
| April 18, 2012 | Las Vegas | Alternate Reality Comics (Punks in Vegas 1year Anniversary) |
| April 19, 2012 | Fullerton,CA | Slidebar W/Joey Briggs |
| April 20, 2012 | LA,CA | Nomad Art Gallery W/Joey Briggs and Divided Heaven |
| April 21, 2012 | San Diego,CA | Bar Eleven W/Joey Briggs |
| April 23, 2012 | San Luis Obispo,CA | The Frog and Peach |
| April 24, 2012 | Santa Cruz,CA | TBA |
| April 27, 2012 | Oakland,CA | TBA |
| April 28, 2012 | Santa Rosa, CA | Spencer King House W/Bobby Joe Ebola |
| April 29, 2012 | Berkeley,CA | 924 Gilman W/Bobby Joe Ebola |
| May 3, 2012 | Sacramento,CA | Naked Coffee Lounge W/Brian Stevens |
| May 4, 2012 | Red Bluff,CA | The End Up W/Brian Stevens |
| May 5, 2012 | Redding,CA | House Show W/Brian Stevens |
| May 6, 2012 | Portland,OR | The Red and Black Cafe W/ Beach Party! |
| May 11, 2012 | Seattle,WA | The Kraken W/Success! |
| May 12, 2012 | Seattle,WA | Monkey Grind W/ Success! (acoustic) and Jefferson Deathstar |
| May 17, 2012 | Boston,MA | WWTA Space W/ Mikey Erg and the Civil Warblers |
| May 18,19th and 20, 2012 | Montreal | Pouzza Fest |
| May22nd, 2012 | Sorel | Pub Ocallaghan |
| May 23, 2012 | Toronto | Horseshoe Tavern |
| May 25, 2012 | Chicoutimi | Les Sous Bois |
| May 27, 2012 | Quebec City | Le Scanner |