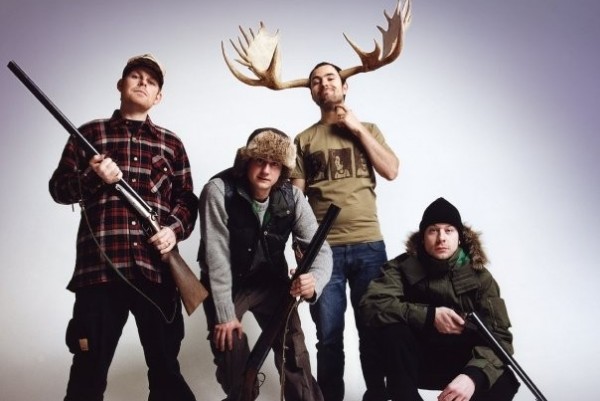 Epitaph Records will be releasing a new 20th anniversary collection from long-running Swedish skatepunks Millencolin. The album is titled the The Melancholy Connection and sort-of follows 1999's The Melancholy Collection. It will feature two brand new songs and twelve rarities from the Pennybridge Pioneers sessions.
The CD will be packaged with a 90-minute DVD featuring video from the same sessions, including archival footage, interviews with the band and live performances. Guitarist Erik Ohlsson commented on the bundle:

We've released a lot of songs since Pennybridge Pioneers that were not released on our previous albums, so we thought it was about time to put them all on one. We recorded a bunch of new songs in our own studio where we also recorded our previous album Machine 15 from 2008, and picked two of them for this release. We're really excited about the new stuff we recorded! We're taking it back to our roots and mixing it with the new sound we've developed over the last years.
The collection is due out May 29, 2012 in the US, May 28, 2012 in Europe and May 30, 2012 in Japan.