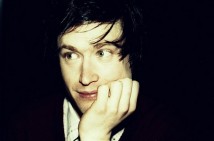 No matter how much fun people are having, there will always be someone to remind us why we're wrong. In this case, Scott Vogel of hardcore outfit Terror came out strongly against the Refused reunion shows which has seen the beloved and acclaimed hardcore band hitting venues in the US, Canada and Europe.
Vogel took a moment during his Groezrock Festival performance to condemn the band saying:

A lot of bands that come around, they do their thing, they tell you how much they care, they write their songs, they write their lyrics, [and a] couple of years later, they disappear. They disappear, they don't go to shows, they don't support new bands, they don't buy demos, they don't give a fuck about me or you. But for some reason, we give them the mighty dollar to come back and play for us, a fake shell of what they once were. And yes, I'm talking about Refused. If you wanna support Refused, that's up to you, but I don't support that shit!
Check out Vogel's on-stage comment for yourself here. For more Vogel wisdom, check out vogelisms.com.
Terror, for their part, celebrated 10 years together with the release of No Regrets No Shame: The Bridge Nine Days in April and will be hitting the road this summer with fellow hardcore stalwarts Bane.