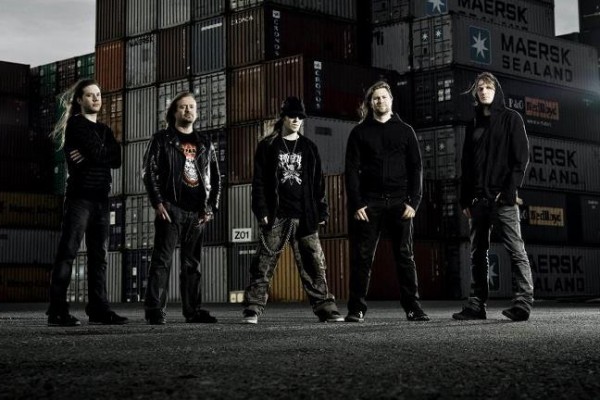 Finland's Children of Bodom have uploaded their cover of the Dropkick Murphys standard 'I'm Shipping up to Boston' to their Soundcloud page, reports Revolver.
The track is one of two new cover songs set to feature on the forthcoming Holiday at Lake Bodom (15 Years of Wasted Youth). Despite the release's subtitle, the other cover isn't by Wasted Youth at all, but is actually a version of the Rick Springfield classic 'Jessie's Girl'. In addition to the two cover versions, the compilation will feature tracks from all of the band's studio albums, and will be released through Spinefarm on the 22nd of May, 2012.
This is the second time 'I'm Shipping Up To Boston', based on lyrics by Woody Guthrie, has been in the news lately, after the Dropkick Murphys saw fit to rebuke Wisconsin Republicans for using the track at a recent political event. Check out the full story here.