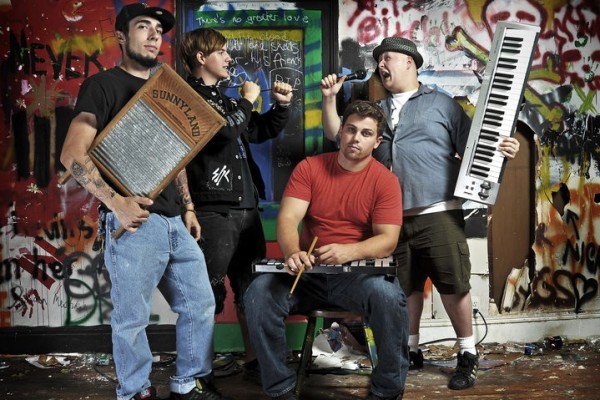 Today's stream comes from Bayonne, NJ-based The Scandals. We've got a stream of the band's new EP, Trenchknife. The release was recorded and produced by Pete Steinkopf of the Bouncing Souls and mastered by Stephen Egerton of the Descendents. You can listen to it here first before its May 29th release on Gingervitis Records. Pre-orders can be found here.
You can find it on their Punknews.org Profile
The Scandals have also released a video for the track "Allnighters" shot in the style of Bruce Springsteen's classic music video, "I'm On Fire".