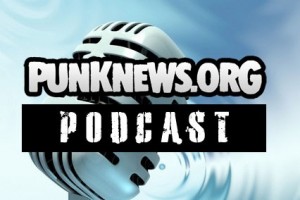 It's fest week on the Punknews Podcast. Lower case. This week Adam White, Rich Verducci and Kira Wisniewski talk about This Is Hardcore, Pouzza, Bamboozle and Riot Fest, all of which had announcements and features on the Org this past week. We also chat about the punk community's reaction to the Laura Jane Grace news.
…all this and music from Truckasaurus, Red Collar, and Thick Shakes.
You can click Read More to stream and/or download the show, or subscribe via RSS or iTunes. You can always send us your feedback in the comments section or via e-mail.
This episode of the Punknews Podcast is sponsored by Pouzza Fest, the punk rock festival taking over downtown this weekend with the likes of The Dwarves, Classics of Love and Hot Water Music among many, many others.
Punknews Podcast for the week for May 15, 2012