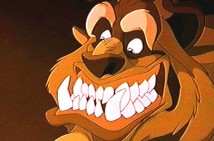 Madball have announced their new Rebellion EP due out June 14, 2012. The album precedes their new studio album which will follow up 2010's Empire.
They've posted the first song from the album, which we assume is inspired by the romantic 1991 Disney film, Beauty and the Beast and probably not the less well-known and much weirder Beauty and the Beast TV Series which starred that lady from Terminator 2.
Check out "The Beast" here.