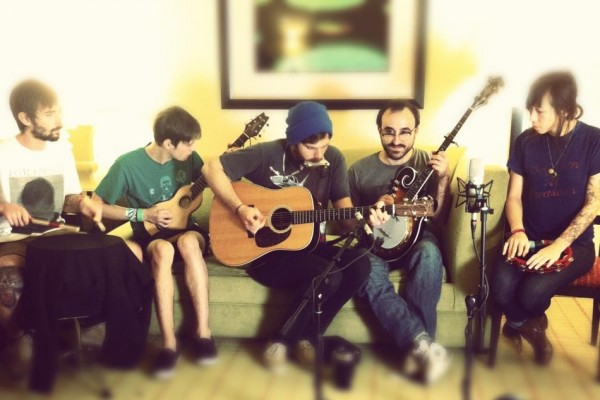 Atlanta-based folk/punk outfit The Wild have announced that they have recruited Against Me!'s Laura Jane Grace to produce their second full length. The band was raising money to pay for the recording via Kickstarter and handily surpassed their modest $2,000 goal by raising $3,095 with a full month still to go.
The band will be recording at Grace's Total Treble Studios in St.Augustine, Florida, which was also used to record recent Against Me! material and the Rise Records debut of Cheap Girls. The band added this comment to their Kickstarter:

Over the past few months we've been really focused on writing music for our second full-length. Now we're asking for your help in paying for the studio time. We don't just want to ask you to help pay for recording and then charge you again for the new album so a lot of this is like a pre-order with cool extra goodies.
The band is estimating December for the album and incentives to be shipped to supporters. Before recording, they will be hitting the road with the Taxpayers.