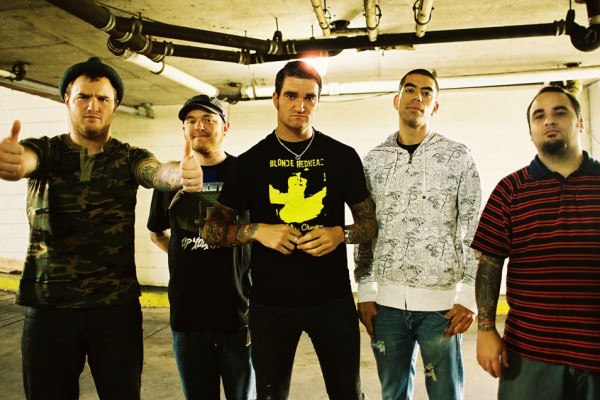 New Found Glory have released their latest video, this one for "Summer Fling, Don't Mean A Thing" from 2011's Epitaph Records release Radiosurgery . Guitarist Chad Gilbert commented on the video, which features the band performing their song in a cardboard house getting peed on, thrown in the trash and tossed around like a beach ball:

We came up with this idea for 'Summer Fling, Don't Mean A Thing' because we felt the song lends itself to a fun, summer beach video but we didn't want it to be typical. We wanted to think outside the box while living in it.
It's not terribly racy, but it's got people in swimsuits in it, so depending on how uptight your office is, you may want to wait till you get home to check it out.