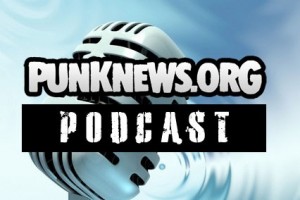 This week on the Punknews Podcast, Adam White, Kira Wisniewski and John Gentile try to return to normal after last week's live debacle. We discuss that controversial review of the last Thrice show, the fact that Make Do and Mend are filthy sellouts, Green Day's album teases and our Nitro Records memories.
…all this and music from Souvenirs and Pkew Pkew Pkew (Gunshots) and The Kicker.
You can click Read More to stream and/or download the show, or subscribe via RSS or iTunes. You can always send us your feedback in the comments section or via e-mail.
Punknews Podcast for the week for June 26, 2012